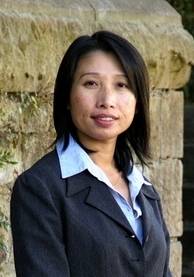 Lisa Chen - Principal
With a professional background in teaching and management, Lisa introduces expertise in critical areas such as buyer negotiation, marketing and presentation skills. Lisa has a strong reputation for always keeping her clients informed and providing accurate feedback. This commitment and dedication to her profession is building her a solid referral network. Her professional manner combined with her sound knowledge of the market give her clients the confidence and trust they need to purchase and sell property.
Lisa has worked in the real estate industry since 1997. She established Lisa Chen Real Estate in 2001. Lisa is fluent in English, Japanese, Hainanese, Mandarin and Cantonese.
Client Feedback
"Thank you for managing the purchase and subsequent rental of our unit. Your courteous and accommodating attitude and prompt reply to our requests was very much appreciated. We commend you on your professionalism and wish you all the best."
Richard and Mary, Pyrmont
"We had our home on the market for over 8 months before listing with Lisa. We could not have been more delighted with the results - 6 days later it was sold with full price."
A Lai and D Tam, Pyrmont
"I was particularly grateful for your fair and reliable appraisal. The marketing strategy and the quality of feedback enabled an otherwise drawn out process to be brought to a swift conclusion."
J Mckean, Pyrmont
"The whole process was handled calmly and professionally. I was kept informed at every step of the sale and delighted to receive the full price."
Mr Reyes, Ultimo
"I found Lisa most courteous, friendly without being familiar and extremely helpful without ever being 'pushy', as were several real estate agents I encountered during my search for a place to live. She was a pleasure to work with every way."
B Harrison, Pyrmont
"Whether it be Monday morning at 8:30 am or Saturday night at 8:00 pm, Lisa was always accessible and informing us of our progress."
M Botten, Pyrmont